Combine technology, innovation, and service to reduce environmental impact and save our customers money

After decades of working in the chemical and water treatment industries, we saw that profiteering and rigid solutions were the norm and that acceptable water conservation solutions available at an economical cost were nowhere to be found.  We knew we could change that paradigm. 

Fueled by a passion for smarter solutions and positive change, Capture H2O was established and structured to provide the commercial and industrial markets with solutions that best suit customer and environmental needs, without bias. 

Harness innovative technology to save customers money, conserve water, reduce energy consumption, and eliminate the need for chemicals.
Today, Capture H2O is true to our original vision, working to conserve the earth's precious water supply while also saving our customers money. By providing independent assessment of water treatment strategies and integration support, Capture H2O ensures facilities can continue to perform at peak optimization – saving money in the process. There's only a finite amount of water, but with Capture H2O, there are infinite possibilities.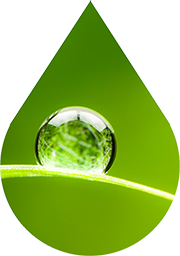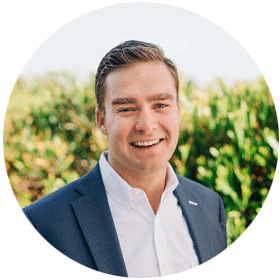 As CEO of Capture H2O, Brendon has set the goal of saving customers one billion gallons of water a year by 2030. With years of experience in commercial real estate and achieving goals of process efficiencies, cost savings, and positive environmental change, Brendon brings new thinking on how to achieve customer's goals.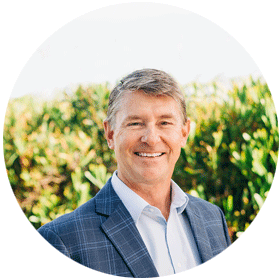 With over 30 years of water treatment experience, John has led the charge on creating innovative approaches to saving water and reducing the overall carbon footprint of evaporative cooling systems.
We are experiencing incredible growth across the USA and are looking for knowledgeable people to join our team.  If you have prior experience with water treatment, related equipment, and value providing superior customer service and placing the client's interests above all, we want to talk to you.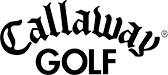 "Our water and wastewater agency representative asked me, 'What have you been doing at your corporate headquarters facility, the water consumption and wastewater discharge has dropped by millions of gallons in a very short period of time?' I told them we started using Capture H2O to manage our water systems. They analyzed our facility, recommended a few conservation measures, implemented the measures, trained our people and have been providing excellent service support. We have been very impressed with the results and would highly recommend Capture H2O to other facilities".
Michael M., Global Director, Facilities, Security, EH&S,  The Callaway Golf Company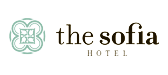 "Capture H2O has been a tremendous help over the last few years getting our system to the proper place. They offer highly qualified services, exceptional customer service all at a reasonable price. When Capture H2O took over our services, we were in a downward spiral with our existing company. They were able to get us back on track and consistently hit our target numbers each month. We consider them a very valued partner.
We look forward to working with Capture H2O for many years to come."
Andrea W., General Manager, The Sofia Hotel


"As part of an AECOM operation and maintenance contract with the US Navy, Capture H2O has been providing the water treatment at multiple locations for over three years. AECOM is very pleased with the level of services they have been providing. They are a valuable part of the project team and contribute greatly to its success. 
I am very happy with Capture H2O's services and am confident they can deliver the same quality of service for you."
Thomas Y., Project Manager, Energy, AECOM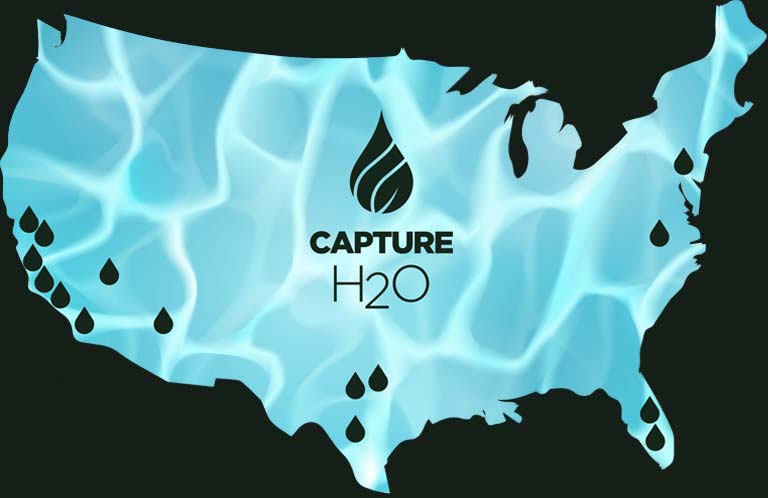 CALIFORNIA
Canoga Park
Carlsbad
Coronado
Escondido
Fresno
Hayward
Irvine
La Jolla


Los Angeles
Mission Valley
Playa Vista
Sacramento
San Diego
San Jose
Santa Clara
Solana Beach
Sunnyvale
NEVADA
Las Vegas
ARIZONA
Phoenix
TEXAS
Dallas
Fort Worth
Mesquite
San Antonio
NEW JERSEY
Paramus

VIRGINIA
New River
FLORIDA
Orlando
Tampa
Give us a call to learn how Capture H2O can save you money and water while benefiting the environment.